Regular price
Sale price
$39.99
Unit price
per
Sale
Sold out
Low stock
RYSE Loaded Protein is as 100% Whey Protein powder comprised primarily of Whey Protein Isolate, with added Whey Protein Concentrate. Loaded Protein is an easy mixer that will mix well when stirred into a glass with water or when shaken in a blender bottle. 
Whey Protein Isolate VS Concentrate
These forms of protein are among the fastest digesting available and are both extremely high-quality sources of protein. Whey Protein Isolate is the faster digesting of the two and has had the excess carbs and fat filtered out in order to minimize the non-protein dietary impact. Whey Protein Concentrate is generally a lower percentage protein by weight (when compared to isolate) but contains natural growth factors that Isolate may not. When combined, these two forms of proteins are an excellent pairing that is ideal for daily supplementation. 
Directions for Use
Mix one serving in 6-8 oz cold water in a glass or shaker and consume anytime to supplement your protein intake. 
Shaker Bottle Preparation Instructions
Add your desired amount of protein to a shaker with 6-8 ounces of water or milk per Loaded Protein serving and shake vigorously. Adjust your water usage to achieve your preferred sweetness level. If possible, always add Loaded Protein into a shaker already filled with water to ensure complete solubility.
Glass and Spoon Preparation Instructions
Loaded Protein is completely instantized, so you can easily make a protein shake with as little as a glass and spoon if you're in a pinch. Add your desired amount of protein to a glass with 6-8 ounces of water or milk per Loaded Protein serving and stir gently with a spoon. If you prefer your shake to be on the sweeter side, slightly reduce the amount of water used per Loaded Protein serving. Conversely, if you'd like a less sweet taste, consider adding more water at your next usage.
Blender Preparation Instructions
Add water and/or milk, a handful of ice cubes, your desired ingredients, and your preferred servings of Loaded Protein into the blender. After closing the lid, blend for 20-30 seconds or until you reach your target consistency.
Ingredients
Instantized Whey Protein Isolate, Instantized Whey Protein Concentrate, MCT Oil Powder, Organic Agave Inulin, Natural and Artificial Flavor, Cinnamon, Sodium Chloride, Gum Blend [cellulose gum, xanthan gum, carrageenan], Sucralose, Acesulfame Potassium. 
Typical Amino Acid Profile
Usage Guide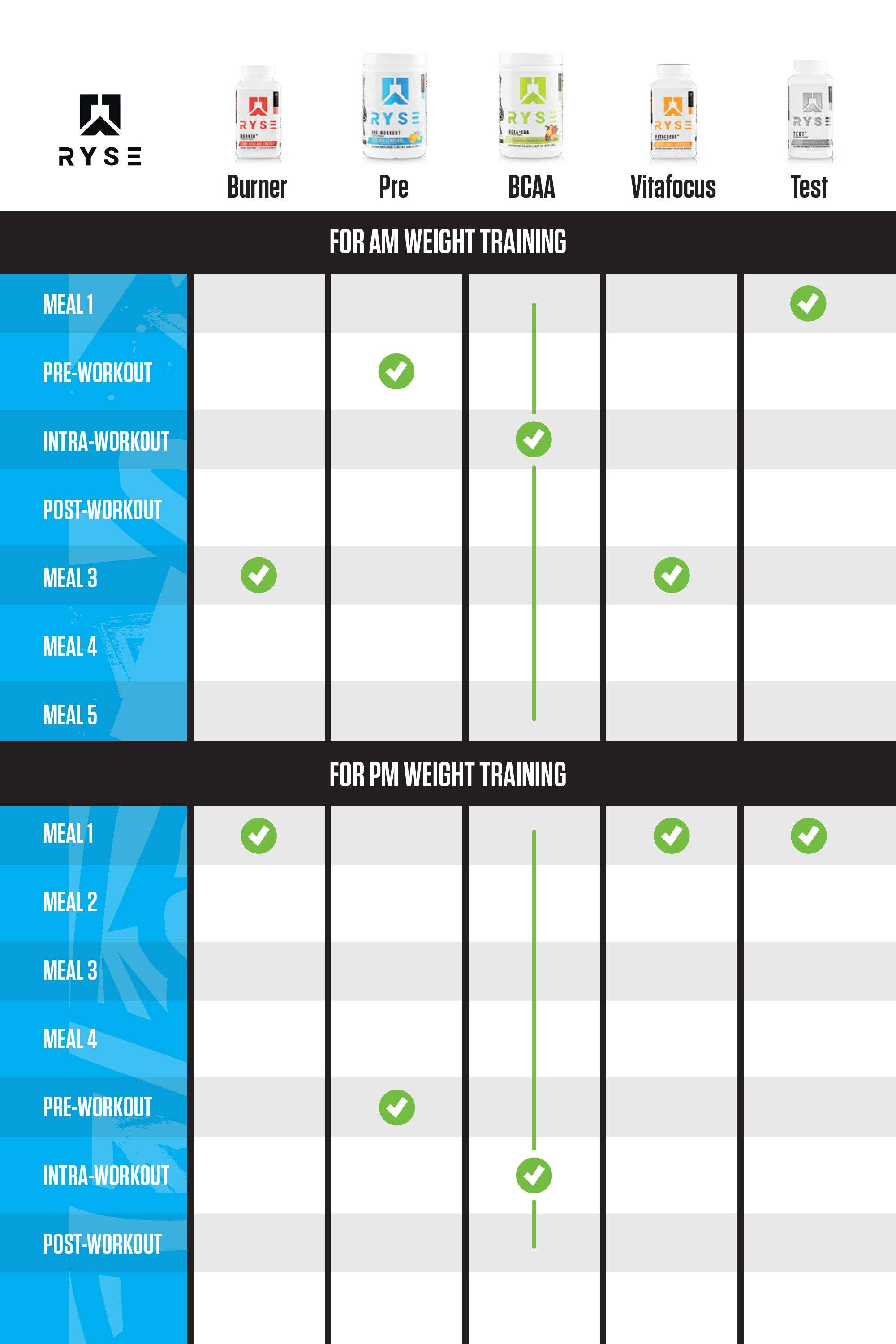 Share
View full details